With more than a decade of entrepreneurial experience to her credit, Mary Cravets is a sought-after presenter who makes everyone in the room feel like she is speaking directly to them with her engaging, down-to-earth style. She delivers compelling, practical topics in a way that gives participants simple, actionable ideas, plus the clarity and motivation to put them into practice right away.
Groups Mary Has Spoken For:
---
NAWBO (National Association of Women Business Owners): Tucson, Phoenix and Sedona, AZ;  Spokane, WA; San Francisco, Silicon Valley, San Diego, Ventura, Sacramento, Inland Empire, Santa Barbara, and Los Angeles, CA; National Leadership Development Trainer &  e-Learning Series Presenter
ICF (International Coach Federation): San Francisco (live presentation) & Sacramento (virtual presentation), CA; Tennessee (virtual); South Florida (virtual); Phoenix, AZ (live)
ACTO (Association of Coach Training Organizations) National Conference: Toronto Canada
Entrepreneur's Edge Event: Sacramento, CA
Women Entrepreneur's Small Business Boot Camp Event: Phoenix, AZ
American Marketing Association: Reno, NV
Microbusiness Advancement Center and Women's Business Center of Tucson
Arizona Small Business Association
---

Mary's presentation was fantastic! 
Her delivery was energetic and interactive, her content powerful and thought provoking and she left us with dynamic, effective strategies to clear out what is standing in the way of our success and keeping us from being brilliant.
– Denise McCreery, Owner, d'Vine Gourmet & Chair, Chandler Chamber Women in Business
More Clients, Less Marketing: Create More Leads and Income by Doing LESS
With so many marketing options, it's tempting to try to do it all… but that only leads to frustration and overwhelm, not results. The good news? Strategically doing LESS makes your marketing MORE effective. Embrace the practice of simplifying, and you can significantly grow your client list, increase your impact on others, and work less!
Participants will create a customized marketing plan that allows them to:
Cut back marketing activity by 50-90%, while multiplying your results and getting your nights and weekends back
Stop stressing about where your next client is coming from, and instead get the freedom to focus on making a bigger impact in the lives of others
Melt your resistance to marketing by focusing only on activities you enjoy, excel at, and leave you feeling energized
Significantly reduce or even eliminate wasted time and learning curves in your marketing efforts so you can attract perfect clients consistently
Excepts from feedback forms:
"Lovely, straightforward content that was effectively delivered on a typically complex and overwhelming subject."
"Stellar process to discover your customized marketing formula in 10 minutes! A coach approach to marketing – based on the 'who', building on what's working in a way that is empowering. She helped us shift from looking at client generation as something we 'should' do to something we're inspired to do."
"I rate this presentation as Excellent (5). Amazing speaker and really relevant insights that are simple but practical and coaching-specific. Best marketing webinar I've ever attended as a coach."
---
Authentically Connect with Prospects so They Quickly Say, "I NEED you!"
When you're growing a business, you don't have a second to waste, and if you fumble through your 30-second introduction, it takes forever to attract new clients! But when you know exactly what to say, your words are like a magnet to your ideal clients… and they quickly start to seek YOU out!
Participants will:
Get the complete fill-in-the-blanks formula to create an introduction that immediately gets your ideal client's attention and makes them say – "I need you!"
Learn smart strategies to leverage your introduction and create magnetic marketing to attract great clients everywhere: in person, on the web, social media, in print and more
Go WAY beyond the 30-second introduction (there's more to running a business than just your introduction, right?). Learn how to skyrocket your business by taking your introduction and adding a simplified client generation system designed to double your income and cut your work hours in half.
---
What one participant said after attending this training:
"This is amazing. I'm working with a coach now, and I'm having to fill out a 50 page document just to find my niche so I'll know what to say in 30 seconds. And that's just the first module – there are 6 (OMG)! Time and money out the window… well, a lesson learned. I learned an easy way from you in just 40 minutes. Wow."
---
"Our members are constantly overwhelmed by the demands of our industry, so Mary's laser-focus on simplifying was exactly what we needed. Her interactive approach immediately engaged our members, kept their attention, and equipped them with solid business skills they could implement right away. If you're looking for a speaker who grabs your group's attention and quickly gives them a valuable shift in perspective, I highly recommend Mary."
– Tiffany Brown I President of the Reno American Marketing Association

---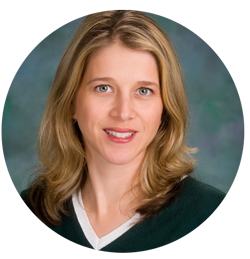 Aha! Moment, Every Time
I've attended a number of Mary Cravets classes and at each one I have experienced an "aha!" moment. She is able to communicate so knowledgeably and clearly about a variety of subject matters that I have a library of her recordings that I go back to for inspiration and education. – Candy Sugarman, PlayBig Online Marketing
---
Interested in having Mary speak at your event? Send her a message.